Skilib is open for Summer 2021-2022 bookings
Skilib is now open for Summer season bookings, with the Mt. Buller lodge opening on Thursday 2nd December, 2021. Rates remain the same as the last few years, so great value.
And we welcome our Summer Lodge Manager, Jenny Pedersen, who is there to assist with your stay at Skilib.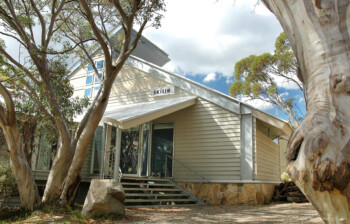 Skilib is open for Winter 2021 bookings
Skilib is currently open for winter bookings, for both Member, guest and public bookings. Our current Lodge Manager, Luke, is having a winter break, and we welcome our new winter Lodge Manager, Mark Steven. Make him welcome when you visit, and of course do your best to keep Skilib Covid-free over winter.
Skilib is open for Summer 2020-2021 bookings
In line with recent announcements from the State Government regarding accommodation, we are happy to be in a position to be able to again have guests.
Please go to www.skilib.com.au/bookings to book for Summer. Or click the "Check availability and book here" button on the right.