Summer Fun 

| Falls Creek Apartment

Enjoy the magic of Falls Creek – Victoria's High Country – in summer.

Spectacular scenery, a wide range of activities and events combine through the summer months to provide a cool climate getaway.

While others struggle with the heat of summer, at Falls Creek (1500m above sea level) the temperatures rarely exceed 25C.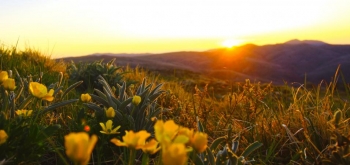 Falls Creek is a nature lover's paradise
Roam through an alpine herb meadow, join a guided tour, fish in one of Pretty Valley's secluded rock pools, or canoe, sail or water-ski on scenic Rocky Valley dam, just a short walk from the village. For Tennis lovers book one of the three Supergrass courts in the village bowl right at Falls Creek. Halleys Comet Chairlift rides offer magnificent views and has facilities to carry your Mountain Bikes.
Falls Creek also boasts some of the very best alpine walking tracks
Nature enthusiasts and hikers, of all standards, can take advantage of the many clearly marked walking trails around the village. A short drive from our accommodation, into the Bogong area of the Alpine National Park, can provide enthusiasts with additional tracks for you to experience. Walks range from short, well-graded tracks that lead to scenic lookouts or historic cattlemen's huts to challenging overnight hikes for experienced bushwalkers.
Fine Dining in Falls Creek
Falls Creek's fine reputation for winter dining carries on through summer with restaurants catering to all tastes and budgets. In the evening, A la Carte, table d'hote, pizzas and pub meals are some of your dining options. During the day cafes are open for your enjoyment.
Perhaps you would like to try Fly Fishing? The High Country is the perfect place to practice casting. There are kilometres and kilometres of water, to be fished in the High Country. Anyone can come up (with a license) and catch a fish.