News & Events
Skilib Newsletter – November 2016
Skilib Newsletter November 2016
Please click on the link above to view the Skilib Newsletter for November 2016, primarily aimed at our Members.
We are continuing our maintenance program with various updates; we welcome our new Summer Lodge Managers, Matt and Kyla; and note Winter 2017 bookings open for members on 1 December 2016, and on 1 January 2017 for guests.
Welcome to our Summer Lodge Managers
Skilib are pleased to welcome Matt and Kyla as our Summer Lodge Managers for 2016/2017 Summer. Matt and Kyla are keen mountain bikers and are looking forward to being part of Skilib, managing our Mt. Buller lodge and welcoming our summer guests. Keep an eye out for their "fat bikes" !
Book in for summer and enjoy their company.
Mt. Buller Summer Lodge Manager position open
Skilib is seeking applications from suitably motivated and experience people for the position of Summer Lodge Manager at our Mt. Buller lodge. The start date is October 28, and is expected to finish in late April 2017.
The role would ideally suit someone (or a couple) who has experience in running similar accommodation, is a keen mountain biker, can look after guests, and is not shy in working – including regular, daily cleaning of the lodge facilities, bathrooms, bedrooms, kitchen and common areas.
This is a paid position and includes statutory superannuation. You will have your own room and ensuite included, as well as full use and management of the lodge facilities. This role reports to and is supported by the Skilib Director, Mt. Buller Operations.
For more information regarding the role, including duties and salary, please forward your resume to bookings@skilib.com.au   You will receive a detailed list of duties and associated information. If you are happy with this then we can proceed to the selection process.
Winter is here !
Welcome back to our lodge managers from the past few winter seasons – Shirley & Kyle. Skilib is up and running for the winter season with some good falls for the start of the school holidays. We have freshly renovated common showers and toilets, and there is still availability on many weekends and midweek periods.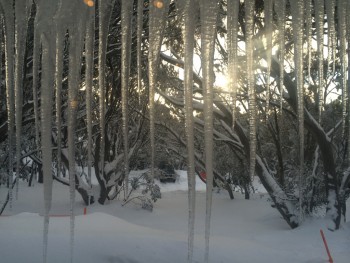 Winter is coming !
We say farewell to our Summer Lodge Managers, Jackie & Matt. Thanks for a great summer season as our managers. Our guests and members really appreciated your hospitality and work. And now as the Buller lodge is closed for pre-winter preparations, it's time to start thinking about your winter bookings, if you've not already made them.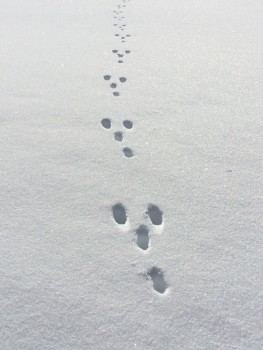 Welcome to our Summer Lodge Managers
Skilib are pleased to welcome Jackie as our Summer Lodge Manager for 2015/2016 Summer, together with her partner Matt. Jackie & Matt have managed a lodge at Perisher for the last 6 winter seasons, and are keen mountain bikers as well. They also love snowboarding and the outdoor lifestyle, and enjoy spending time with lodge guests. Matt is also a chef, and plans to offer catered main meals and breakfasts on weekends.
Book in for summer and enjoy their company and our great new bathroom facilities.